Wageneder pastry shop in Abtenau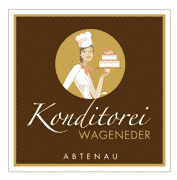 The Wageneder pastry shop stands for Tradition and quality with modern accents. The pastry shop on the market square of Abtenau is located in the Hotel Goldener Stern.
Our guests always strive for top priority in every respect to guarantee excellent quality to offer, to be modern and yet Tradition and not to lose sight of the tried and tested.
In addition, the pastry shop in the Goldener Stern is considered to be one of the best pastry training companies in the Salzburg region.
So we could already get together with our Pastry apprentices about notable successes, such as several gold medals at state championships, gold medals at the Austrian federal championships as well as a seventh place at the apprentice world championships in Tokyo looking forward.
We, the Wageneder family and our employees would be delighted to welcome you to our pastry shop on the market square in Abtenau and to pamper you with our always fresh and homemade pastries!
Of course, we also create your personal cake for weddings, birthdays, anniversaries, etc.
Take a look at our various galleries and send your non-binding inquiry directly by email.